About Prosoyo Technology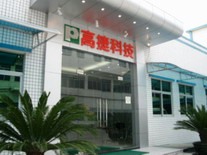 Prosoyo Technology provides a complete, cost effective, flexible, economical and fast turn-around solution for all your electronic contract manufacturing requirements. we work together with network of material suppliers to ensure that all your needs are met. From product idea to mechanical and circuitry design, from prototyping to PCB assembly and to final product assembly.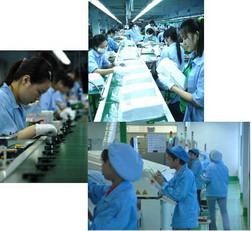 With production floor area over 2,600 square meters (around 28,000 square feet), our factory and machinery layout is specialized to fit from high mix low volume batches, to high volume mass productions. We cover all basics for electronic product manufacturing, from SMT, through hole assembly, final assembly, till finish product with full packaging. Our SMT lines can do 83,000 placements per hour, that is, 2,000,000 SMT placements a day.
Prosoyo Technology has now established itself as a company that is dedicated to exceeding customer expectation through quality and flexibility, supporting customers in their goal to optimize responsiveness to a dynamic market. We specialize in providing professional contract manufacturing service for global EMS industry.
Something about Prosoyo Technology

Established in year 1997.

Initial Capital of $3,000,000

Accredited ISO9001:2015 in 2017, first qualified ISO9001 in 2000

Production area of over 2600 m2 (28000 ft2)

Over 230 employees

Flexible equipment configuration, designed for manufacturing a wide range of products including:

telecommunication products

safety devices

home and office securities

industrial and consumer electronics

Products are 100% exported from China, primarily to Europe and North America.

Transitioned to RoHS production in 2005 and all manufacturing processes have been in compliance with the 2011/65/EU RoHS Directive since 2006.